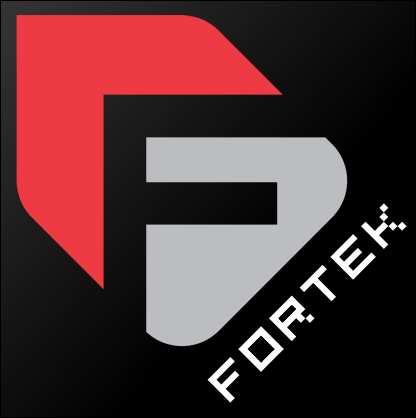 LITERON

SENSURREAL



STEFAN TRETAU
Releases:
Kawaii EP (12", EP)
Hyphen EP (12", EP)
Quick & Dirty EP (12", Ltd, W/Lbl)
Bricks Ep (12")
Remixes:
Space Duster Tape (12")
Dif Dif (12")

About Stefan:
stefan´s musical journey begins in Mulheim an der Ruhr, Germany where he was born. Having spent some time in Switzerland Stefan returned to Germany with a head full of ideas and inspirations, which he found in electronic music. Influences of the time included producers such as Rob Acid, Tesox and Phuture 303. For Stefan forward thinking was the only thinking and in 1999 he teamed up with one of his closest friends Stefan Mallmann to form the acid combo called "Complexx 303". The duo went on to play live at many respected venues across Germany such as the Chism club and Fusion. Hardware synthesisers and drum machines would play a key part in their live sound with up to 12 synths and Roland 303's and 909's creating pure analogue madness!

It was during his time with Complexx303 that Stefan became more interested in the ever increasing popularity of software synthesisers and technology. He found a greater deal of creativity and softsynths gave him a new level of complexity and depth previously unavailable. The realisation of ideas became much simpler and the sound was evolving into a much deeper minimalist sound.

Having left Complexx 303 in 2005 Stefan immersed himself in writing and producing his own material. His sound was becoming much more detailed and he was soon enjoying making music without boundaries, where he was free to experiment with a much more minimal sound. Always a forward thinker Stefan saw the internet as an outlet for his productions and his first release came in 2005 on the Intoxic net label which was a three track maxi. This was received to much acclaim and other releases soon followed including his first vinyl release on Broque Rec. Stefan also took part in Karmarouge Records remix competition of "Gluecksmelodie" by Gabriel Ananda. Over 270 entries were submitted and Stefan was chosen as one of the five winners!

" Stefan Tretau's remix doesn't deny its closeness to the original even if it is less ravish. This remix is characterized by psychedelic and spheric elements and a pour forwards detroitish bassline."

2007 soon got off to a perfect start with Stefan coming to the attention of London label Sounderground Records. The immediate reaction from the label was to sign him straight away on the basis of the first track they heard called "Ellis Perry ". This first signing quickly led to another and then another! After some digital releases like "Venus" and the great "Ruckzup" his first 12" on Sounderground will be the "Ellis Perry EP". A three track release coming September 2007 with amazing remixes from Inxec and Mikael Stavostrand!! In the mean time Fortek headhoncho Literon discovered Stefan´s music through the internet. It was the exqusite "Venus Express" that caught his attention. Literon immediately contacted Stefan and asked him to produce a twelve for fortek. Thus the connection was established. Stefan´s first release on Fortek is the brilliant four tracker "Kawaii EP" containing originals and remixes of deep techno voyages like "Kawaii", "Venus Express" and "Baumeln & Schaukeln". Other releases will follow in the course of this year on Heimatmelodie Records and Leftout, a sublabel of Leftroom Records.

STEVE AZZARA

LUCIANO PIZZELLA


Releases:
Space Duster Tape (12")

About Luciano:
1974 born, neapolitan biologist and producer Luciano Pizzella begin his musical activities as guitarist in several rock bands. He felt in love with electronic music when one day in the middle 90's he bought a second hand alpha juno synth. Since then, Luciano collected an increasing number of synths and other musical toys. He learned to use them playing and experimenting in clubs or in his bedroom almost 24 hours a day.
The first fruits of these efforts were a lot of unreleased experimental tracks and the release in 2001 of the electronic-ethnic album Zizzania with the band G.S.U. (Il Manifesto). After a big break to graduate to university and to study on insects, he come back to music production with the all ideas accumulated in the years.

Deeply influenced by synthpop and techno house pioneers, Luciano's sound cames from the combination of several techniques of production. Always open to experimentation and with attention to electronic music evolution, results cover many styles of electronic.
| | |
| --- | --- |
| | |

JOHN LAGORA


Releases:
Crisper (File, MP3)
Gladiator (12")
So Good (File, MP3)
Trötmoped / They Died (File, MP3)

Remixes:


Waking Life (File, MP3)

About John:
John Lagora alias "Tim Wucherpfennig" was born in 1981 in Oberhausen (Ruhr-Area). Thanks to his older brother ,he got infected by electronic music in the age of 11. Listening to old BFBs-based mix tapes of "Steve Mason" was getting his favourite activity. The fast discovery of the darker & harder side of electronic music resulted in starting loving hardcore and rave tunes. With the longlasting consumption of the electronic drug,the beats became slower,softer and more experimental for him. In 1995 he got in possesion of the music software "magix musicmaker 1.0",which animates him to do early attempts at walking in the world of music.

But very quick he was bored by premade sample collections and looked for new ways,his solution was like that: "I need synthies!" So he went for it and the program "Fruity Loops" (today known as "FL Studio") put things right for John. After a few years dealing with the new software,he started to do his first own stuff. These early steps resulted in his first releases on respected and well-known netlabels,like alquimia,rumpfunk records and zimmer in the year 2006.

John received his first positive resonances on these releases from all over the world. Releasing on Netlabels persisted for 1 year,he wanted to go that way and got encouraged by criticisms. In the time of new media-technology,digital platforms like "Beatport & Juno" gave him the chance to release music on a way more seriously and professionally. First releases appeared,caught on and gave him that kind of feedback,he needed to go on with what he..s in love: making music! In 2008 John could realise the ne plus ultra of every electronic music producer: releasing on the black beauty,the vinyl record!!! His primary dream of doing music was overtaken and he had the ability to play his own records on gigs.

In 2008/2009 new projects will be presented,his upcoming releases list contains more than 10 record releases on labels like Fortek,Skript Music,Choke & Eruptive, Material Series, Frequenza, Intermission Ltd. and many more. New exclusive digital releases are also in the waiting line,like the project with "Caie!",where both influences get together to form a funny,fluffy and funky mixture between Techno and House.

He will go on!
| | |
| --- | --- |
| | |

KEVIN OVER



CAIE!


Releases:
Lustgarten EP (File, MP3, EP)
Waking Life (File, MP3)

About Caie!:
A boy inside a dream just the other day. His mind fell out of his face and the wind blew it away. A hand came out from heaven and pinned a badge on his chest, and said get out there, man, and do your best. They called him Caie, and he's flyin' higher than that old faggot Superman ever could. And they call him cosmic nut, and he's twice as fast as donald duck. And he'll try his best to screw you up and mess up your mind. There he goes, there he goes. Where he stops no one knows. There he goes, there he goes. He's trying to blow out the rest of your mind. He's gonna blow out the rest of your mind. If you're looking for a piece of mind. Caie, give me a piece of it.
STEFAN MALLMANN



ACCESS DENIED


Releases:
soon

About Access Denied:
Access Denied was founded in 2003 in Brest - Belarus. In 2005 their first unofficial album «Gradation-Degradation» was released, followed by a tour. In the same year in they group participated in "NAME COMPETITION" with a remix of the track «Crosswire» by AQUASKY, ranking at number 8 of best remixes amongst approximately 200 competitors.

In July 2006 the first official album by Access Denied "Digitalizm" was released over the Russian record label Nubreaks.net (St. Petersburg). As of today, this album is available in some of the biggest Internet shops for music, such as Juno, Breakbeatonline, Audiojelli, Track It Down and Release Records and has taken the leading positions in various charts. Numerous online resources have recommended "Digitalizm" . Producers and DJs from England, Germany, Canada, USA, Australia, and Japan have acknowledged the work of Access Denied and regularly feature tracks on their playlists. These people include James Zabiela, Odissi, Peter Paul, JDS, Elite Force, Jay Cunning, Def Inc, Angus Robinson, Mitch Law (Out of Analog), Barry Ashworth (Dub Pistols.UK), Hardy Hard, and Ko Kimura (Tokyo Futuric Rec.).

Today Access Denied works in genres such as Electro House/Techno-Minimal/Tech Breaks/Progressive Breaks.

Since 2006, Access Denied has achieved to currently be one of hottest projects in Belarus .The performance of Access Denied is much more than a simple DJ set playing music. It is live show using a multiplicity of audio effects, samplers and different music equipment, allowing them to mix different music genres - reaching from Minimal to Breaks - something the two are known well for.

In July 2006 Access Denied performed at the LOVE PARADE and contributed their music to the festival at the Autoparty at the "Faces" club.

Besides being the members of AD, Andrey Mute and Pasha Joint are also co-owners of XSSR Music Records (RU) and KDB Records (DE), which are known for the some of the best producers of the Electro scene from the former Sovjet Union.

In 2007 Access Denied was invited by the famous promotion organization "In Beat We Trust" to participate in the «Breaks Arena Kazantip 2007, leading to popularity on the dancefloors of Kazantip (Euro, Kiss FM - Nebo, Main Stage, Schast'e).

Thanks to the large quantity of releases, Access Denied has started getting lots of attention throughout the world.

Since 2003, their intense activity on tours in countries such as Austria, Poland, Germany, Lithuania, Russia, Ukraine and Belarus has allowed Access Denied to perform on stage. Performance from ACCESS DENIED its much more than DJ set - Its a live with using audio effects, samplers and different music equipment. Guys like different kinds of Music Genres – from Minimal to Breaks. You may judge it from guys releases. In their sets guys make an experiment with many genres of electronic music.
| | |
| --- | --- |
| | |

INTERNAL SYNC


Releases:
Dif Dif (12")

About Internal Sync:
Internal Sync are Jackspot and Calapez. Fast beat enthusiasts, the Portuguese duo is interested in Techno, Minimal and what not, building up and tearing down the dance floor. Their debut EP ("Zero Zero") came out on the German label Klang Gymnastik in March 2007, and with the help of the Ampere and Monoroom remixes, the record sold out its entire edition.

They were also present in Klang Gymnastik's "Retrospective" mp3 compilation, with the track "Picket". Internal Sync's track "Zero Zero", with the lovely Ampere remix, has also been selected for D. Ramirez & Mark Dynamix mix cd "Discotek", out on Ministry of Sound.

Big news came when DataPunk approached them to have "Messed up road" in the new compilation "Various Punks – vol. A", side to side with artists like label boss Anthony Rother, Xenia Balayeava or Frank Kusserow.

Close contacts with Berlin based Kritik Records resulted in the "Ghost and Bubbles EP", featuring an intriguing and damn-I-must-hear-it-again mix by Lowtec.

"Dementia" EP came out on Hamburg's Broque records. It features a massive build up monster "Dementia", and the addictive "Nova". There's a Pelle Buys remix that makes it really underground, and a mellow yet powerfull Stefen Tretau mix (this one not on the vinyl, only on mp3!!!).

Next up, "Dandy Knob" EP on Plasteline! It's four tracks four, from the boys. It's out NOW, so go get it!

Annnnnd, "DIF DIF" on Fortek, with another Stefen Tretau remix! It's out now, and it's techy, minimal and pouring groove everywhere!

As DJ's Internal Sync have played in all the major clubs in Portugal, including the internationally renowned Lux, Op-Art, Lounge, LEFT, Cabaret Maxime (all in Lisbon) Maus Hábitos, Plano B, Passos Manuel, Triplex (in Oporto), ADN (Setúbal), Espaço do Tempo (Montemor-o-Novo).

They've played as well in Berlin @ Ritter Butzke and @ Pulp Mansion, Paris @ Dimuschi Parties (along side Highgrader Jens Bond) and in Athens @ Loud Mansion.

They host a monthly night "A German Accent" in Lisbon and Oporto, where they invite their german labels DJ's to share the booth with them. On the record sheet already, Pelle Boi, MotorBrot, DJ Tend, Frank Kusserow, Stereofunk, Funkslut, Max Cavalerra, Emil de Moreu and Maurice Aymard.
| | |
| --- | --- |
| | |
Copyright © 2009 www.fortek.org | All rights reserved | Use of this website signifies your agreement to the terms of use and online privacy policy